NO TEETH
Think Tank?, Newcastle.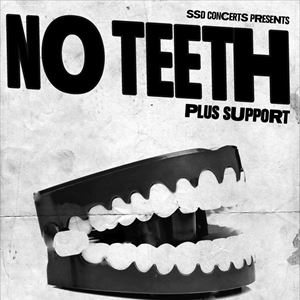 More information about NO TEETH tickets
No Teeth make their debut headlining Think Tank for the release of their EP entitled "Wither", which will be available on the 28th of July.
Doom-Pop trio from the northern town of Newcastle-Upon-Tyne. Combining elements of nineties grunge with aspects of doom, punk and noise-rock to create a wall of fuzzy guitars, expressive vocal and tribal drumming.
NARC Magazine described their support for Yak as "Full on, heavily distorted, grunge energy. With a lo-fi, tribal drumming style and native bass lines they hauled the packed room through a thirty minute set which encapsulated the power of grunge, and the audience responded in kind. With lyrics that cut to the bone of social apathy and indifference, their set proved that grunge satire is growing more intelligent"
We are delighted to announce that No Teeth will be joining us this July in Newcastle's very own Think Tank?.